About
HIIT Home Gym Equipment  – High-intensity interval training has its benefits when you want to stay fit but have less time for workouts. HIIT is designed to improve your endurance and speed by working your body for a short duration but with high intensity. But it does not burn more calories than essential cardio. It is overrated and misunderstood.
Something is better than nothing. When you have only 10 minutes in a day to work out, HIIT is a good option. You can get a pair of dumbbells or kettlebells to make your exercise more challenging. Apart from that, you can get a treadmill for your cardio.
What Are The Benefits Of HIIT Home Gym Equipment?
You can do many different workouts at home to help you lose weight and build muscle between strength training, cardio, yoga, etc. It can be overwhelming to figure out the proper workout regimen for your specific body type or body goal. This article aims to dive into the research and determine the best workout style for weight loss.
High-Intensity Interval Training
HIIT workouts are ideal because they work the muscles and improve the cardiovascular system. HIIT workouts alternate between high-intensity and low-intensity exercise, followed by a 15-30 second rest period. The short bursts of high-intensity activity lead to excellent weight loss and improved cardiovascular health. These quick workouts also improve blood pressure, insulin sensitivity, and glucose regulation in a short time. So really, you're getting the best bang for your buck with a HIIT workout–quick and effective.
HIIT Ideas:
Intervals on the treadmill, stairmaster, or bicycle
Bodyweight exercises like sets of burpees or mountain climbers
Kettlebell cardio
Jump rope interval workout
Battle rope interval workout
Tire flips
Sledge pushes
Total body rowing exercise
Plyometric exercise
TABATA
Circuit training
TRY THIS HIIT CIRCUIT:
Sprint for 30 sec.
Squat jumps for 45 sec.
Lunges (20 on each leg)
Calf raises (50 reps)
Complete Circuit Four Times, With 1 Minute Of Rest In-Between Each Circuit
What Are The Best Exercises For Weight Loss And Muscle Growth?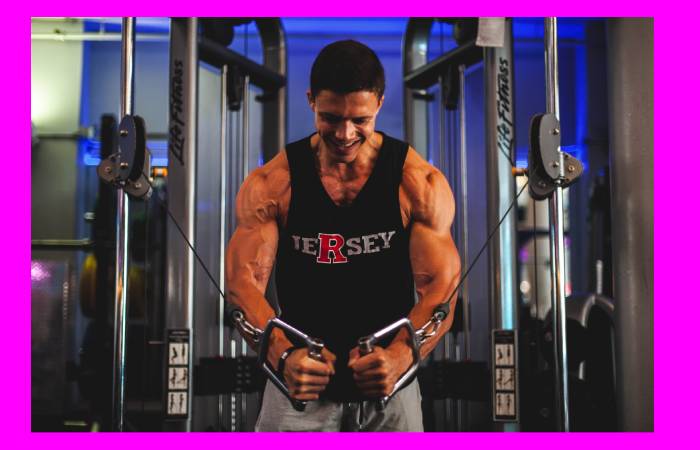 The Best Exercises If you are looking for a way to lose fat and build muscle simultaneously, you should try out home gym workouts. Though these workouts can be challenging, they're also very rewarding. Many people find them to be much more effective than traditional gym workouts.
There Are a few Tips Given Below for Home Gym Workouts
Use proper form when performing the exercises. This will ensure that you are using all your muscles and avoiding injuries. Warm up before starting the workout, and cool down afterwards. This will help improve your performance and prevent any fatigue or soreness from setting in after the training. Make sure to focus on cardiovascular exercise as well. This will help increase your heart rate and burn even more calories.
Take care not to overcomplicate things by trying to do too many different exercises at once. Stick to one or two main activities that target all your major muscle groups, and go from there.
Conclusion
In the end, I want to clarify that it is the most basic type of workout, and it involves challenging your muscles with weights. It is a great way to build strength and tone your muscles, which will help you Burn calories and tone up faster. If you are doing a HIIT workout, you should not be able to keep a steady conversation. This will be an indicator of whether or not you are giving it your all. It is also a great way to increase your endurance and improve your fitness level.